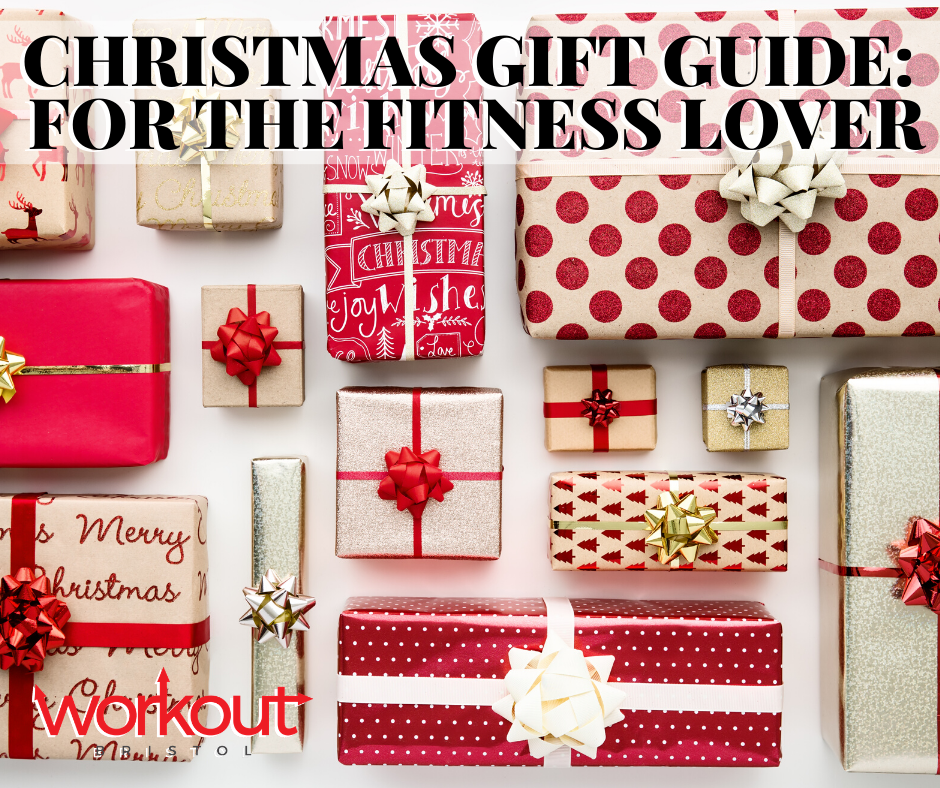 Christmas Gift Guide
Christmas is just around the corner! We've just wrapped up (no pun intended) our 12 Days of Christmas promotion, which was a BIG success. We're also helping our members give back to the local community by sponsoring a holiday charity drive for Streets to Kitchen, a Better Food initiative in collaboration with Square Food Foundation.
Gift giving is one of our favourite parts of the season - whether it's giving back to our members, to those in need in the local community, or to our family and friends. Have you finished your Christmas shopping yet? If you're still looking for a few last minute gifts (or gift ideas for yourself...), check out our top 10 Christmas gift ideas for the fitness lover!
Enjoy and HAPPY CHRISTMAS!
---
A stainless steel water bottle - pledge to stop plastic pollution by gifting something that benefits the environment! They're expensive (especially when you think of how many less bottles you'll purchase), come in tons of great colours and patterns; not to mention these stainless steel bottles will keep your gym drink cold up to 24 hours! Some of our favourites include Chilly's, Klean Kanteen, and One Green Bottle.
A high quality jumprope - a simple but effective gift. Great for warming up before a weights session, or for exercising on the go. Portable, flexible, and easy to use!
A cushy new yoga mat - sure, a mat might not be the "cutest" or "most fun" holiday gift idea, but it's great for providing support and comfort during training... and it's not necessarily something someone would buy themselves! Plus, a good quality mat offers extra comfort, and protects your joints when training.
A foam roller - lots of options here... A classic, no frills foam roller; which is just condensed foam to roll your IT Band on. There's the hollow foam roller; a great gift for your traveling runner, as they can take it in their suitcase (and clothes can be stuffed inside the foam roller). Or the muscle roller stick, which is small and portable for easy use. We've heard there are even more expensive, vibrating options if you're feeling fancy.
A set of resistance bands - these are a great gift because they're light, portable, and extremely versatile. You can use them to improve strength, functional fitness, and flexibility. This is definitely something every fitness enthusiast should have in their training bag!
Entry to a Superhuman Sports (or similar) event- why not give your gift recipient entry to an event (an experience), rather than a thing?! For the fitness obsessed, we've got access to the Superhuman Sports festival right here in Bristol. With Superhuman Games (functional fitness), to Superhuman Strongest (powerlifting), to Superhuman X (an obstacle course race), there's something for everyone on your list. Check out more of the event details here.
A pair of Wireless earbuds - of course we had to include the music lover's best accessory... headphones. We've written about the powerful effects music can have on motivation and training, and wireless headphones/earbuds are very popular right now - because nobody wants to deal with annoying wires anymore. Apple's Airpods are a best seller, but there are plenty of lower-priced alternatives out there as well!
A FitBit or other SmartWatch/Fitness tracker - so maybe this one isn't as popular as it was last year (maybe because so many of you already have them now), but it's still a pretty great gift idea! Fitness trackers are great for keeping tabs on your activity levels, monitoring sleep, and much more!
A 3, 6, 9, or 12 month Workout Bristol membership - bit of self promotion in here... but we think this is a fantastic deal! Gift fitness this holiday season with a discounted 3, 6, 9, or 12 month Workout Bristol membership! See details below or stop by our reception for more information!