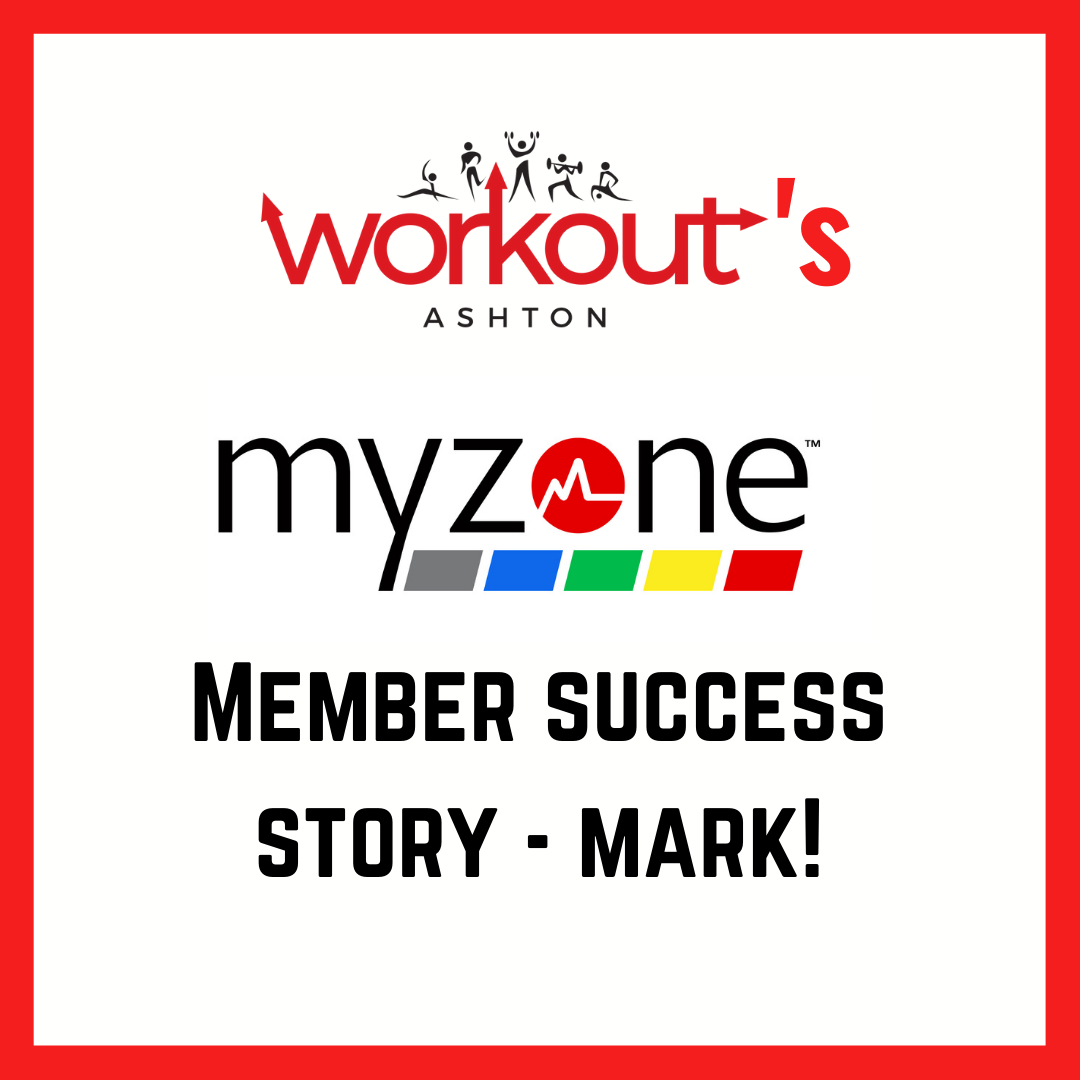 Myzone Member Success Stories - Mark
Myzone Member Stories #1 Mark!
Mark, one of our lovely members, bought a Myzone monitor over a month ago and has kindly shared his review on the system!
Here's what he had to say:
1) A Great Motivating Tool:
"I've been pleased with the Myzone monitor so far. Had mine about a month now - I wanted it mainly for spin classes as a motivator for pushing myself further and it is great for that."
2) How The Instructors Have Been Using It:
"Vicky used the Myzone percentages on the screen with her routines to drive us up to top yellow or into red, then rest and get our heartrate back to low green or into blue, then back up to 85% plus yellow and repeat. It was tough but I enjoyed it and showed how me Myzone is a tool to push you harder."
3) Great For Outdoor Training and monthly MEPs:
"I've also used it outside the gym when out distance cycling which is another way to earn MEPs. It's important that people realise you can use to measure any exercise activity they do – not just in the gym. I haven't had any issues with the app – I've also used it on 14 days in January and met the monthly target set to achieve the first status measure "iron"."
4) Better Than His Garmin:
"I know some have different types of activity monitor – I already had a Garmin watch myself which measures heartrate, calories used etc (the Garmin does link up with the Myzone on heartrate measurement). However Myzone is up on the screen and you can see where you are at a glance, and of course sometimes an element of competition with others alongside you!"
5) The App
As you can see from the image below, Mark has been tracking all of his workouts on the app! At the end of every workout, he is given a full breakown of his entire workout (on the app and via email) including duration, Myzone Effort Points, calories burned and what zones he was in throughout his workout! Firstly, in the long term this means he is better able to understand his effort which will make his workouts more effective. And secondly, receiving this technological "pat on the back" at the end of each workout will no doubt help him to be more consistent with exercise and help to keep his motivation sky-high!
Well Done Mark - keep smashing it!
Remember - you can buy your own Myzone Heart Rate Monitor at reception for just £74! (vs 139.99 on Amazon)