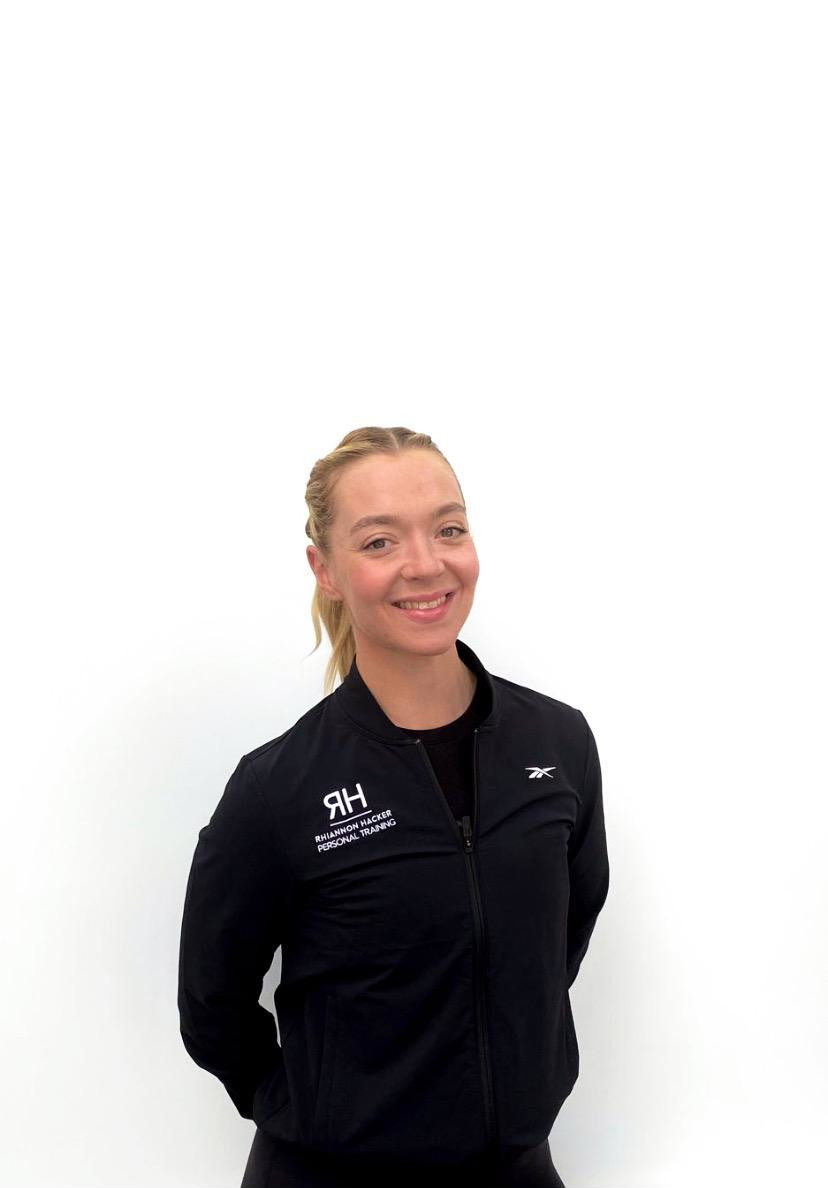 Personal Training
First class Honours in Dance.
Level 3 Diploma in Personal Training.
Level 3 Diploma in Fitness Instructing.
Level 3 certifications;
- Nutrition
- Pre and Post Natal
Instructor Qualifications
- Spin
- Les Mills * Body Pump /Body Attack / Body Balance.
- Hiit / Circuits / TRX
David Lloyd 'IGNITE' Master Trainer.
About
Hello I'm Rhiannon or Rhi- Lou!
My passion in movement began at a young age, my mum would take me to aerobics classes when I was 3 years old and I've been hooked ever since.
After graduating with a First class BA Hons and working as a professional dancer for 10 years I knew the only career for me, was combining my love of fitness with the drive and passion I have to help others create the best version of themselves.
Qualifying as a Personal Trainer and a Group Exercise Instructor over 7 years ago I've been incredibly lucky to watch the daily progress within my members and clients. Whether it's strength, mobility, fat loss or just simply feeling better and gaining confidence.
Sessions with me are fun, challenging, but more importantly about having a positive experience. I strongly believe that by empowering individuals with the correct knowledge, support, skills and guidance they can create happier and healthier lifestyles.
I can help you fall in love with fitness the way I have, and the rest is easy!
Follow me on Instagram or feel free to grab me in the gym for a chat!
Contact